"To live in the hearts we leave behind is not to die."
The passing of a loved one is one of the most difficult experiences we will each face. But, it also provides us with one final opportunity to honor their memory and life in a meaningful way. One last farewell. We truly believe that our loved ones deserve to be sent off in a manner that best represents their unique cultures, preferences, and personalities. This is why we strive to provide you with the most thoughtful, compassionate, and personalized memorial ideas.
Let us help you honor the lives of your loved ones.
HONORING HUMANS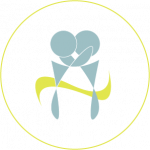 Losing a parent, child, friend, sibling, or any other loved one is a very difficult time. Here you can find the ideal option for how to best honor the life of your loved one. Choose from traditional offerings like handmade artisanal caskets and culturally specific funeral services. Or, opt for more unique options like transitioning your loved one into a magnificent tree or returning them to the sea as a reef fashioned from their remains. Choose the ideal way to honor your loved one.
HONORING PETS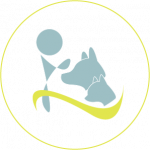 The loss of a pet or animal companion is a very trying time. Many underestimate the connection we have with our loving companions. We too are animal lovers, and have sought out the most meaningful ways that you can honor their lives and years of companionship. Allow us to provide your pet with the fitting send off they deserve. Whether you plan to bury your pet in a handcrafted casket or transition them into a memorial tree, we are here to help you honor their lives.
Why Full Circle?
This company was born from our own experiences and needs. We truly felt that we could not be the only ones that wanted to honor the lives of our loved ones in ways that best fit their personalities. While grieving, we wanted an easy and transparent way to purchase the products and services we desired to memorialize our recently deceased. Surprisingly, this was difficult to find. Traditional funeral homes kept trying to sell us products we did not want and did not offer what we needed. Some even smirked when we were seeking services for our deceased animal companions.
We value all life and believe honoring our deceased is the ultimate final expression of love that we can offer. This is why Full Circle was created.
Full Circle is the company I needed when my best friend Bonnie passed away. I will never forget their professionalism, understanding, and passion to help me through this dark time. They gave me ideas on how to celebrate the life of Bonnie, and I finally settled on their baby tree memorial. I can now look out through my window every day and see Bonnie's final resting place and the new baby tree she is giving life to. Thank you Full Circle.
Julie D
We chose to celebrate his death and life with a living memorial and our dog's ashes. Losing your loving dog is such a difficult time. I went through the process quite recently, and it was [...]
Julie D
We too know the loss and pain of losing a loving dog. We have compiled a video of one of the most beautiful poems entitled "PAWPRINTS" for you to experience during these trying times. The [...]